Beaulieu Super 8mm 6008 S Camera w/ Angenieux 6-80mm f/1.2 RENTAL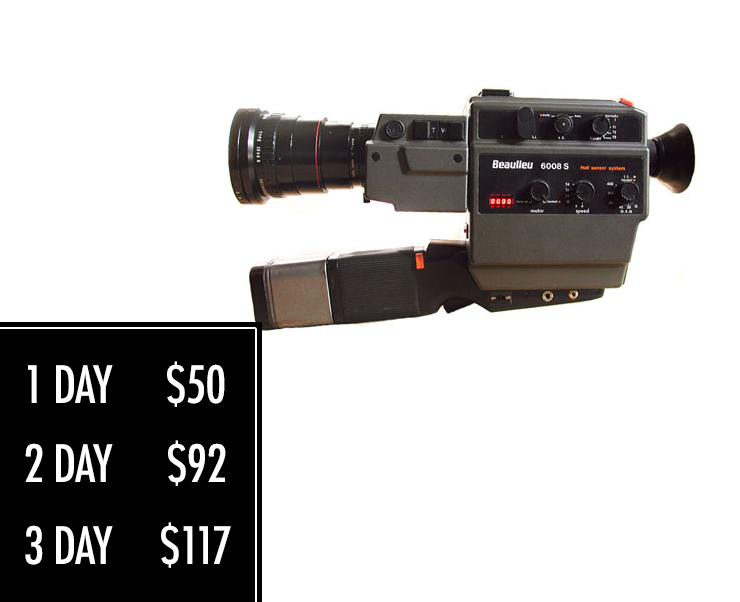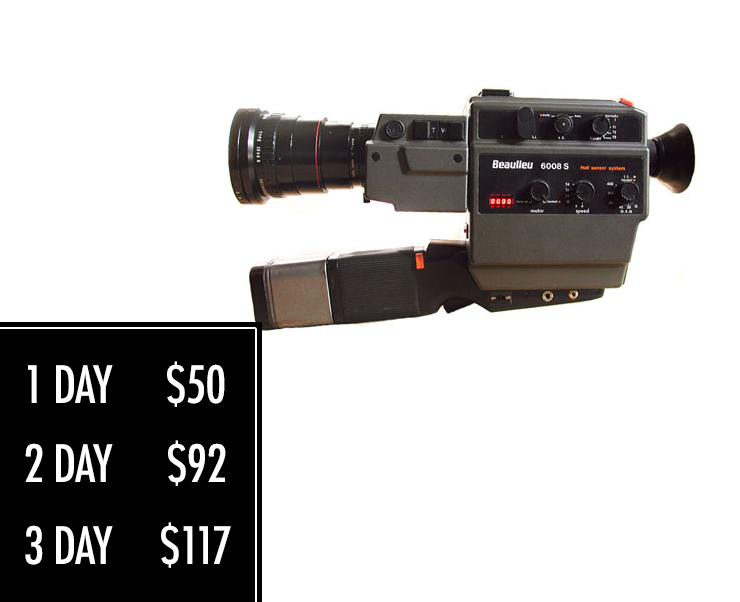 Beaulieu Super 8mm 6008 S Camera w/ Angenieux 6-80mm f/1.2 RENTAL
SHOOTS LIKE 16MM!
Beaulieu 6008 S
Year: 1979-1983
Lens: Angenieux 6-80mm f/1.2
Manual / Auto Exposure
Frame rates: 4,9,18,24,36,56 + single frame
Shutter degree: Var.
Fades
Lap dissolve of 90 frames
Interval timer with 1,10,30 second intervals
Remote control socket
Flash contact
Weight: 1280 g
Single-system sound
Auto / Manual Recording Level Control
6 X AA batteries
_____
*PRICE IS FOR ONE DAY RENTAL. FOR MULTIPLE DAY RENTALS PLEASE EMAIL US AT 85NORTHPRODUCTIONS@GMAIL.COM.