DSLR BASIC PRODUCTION PACK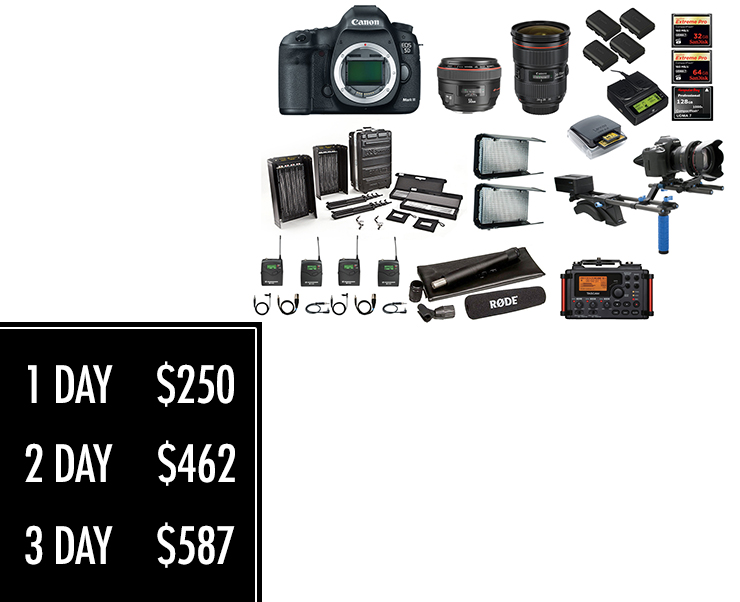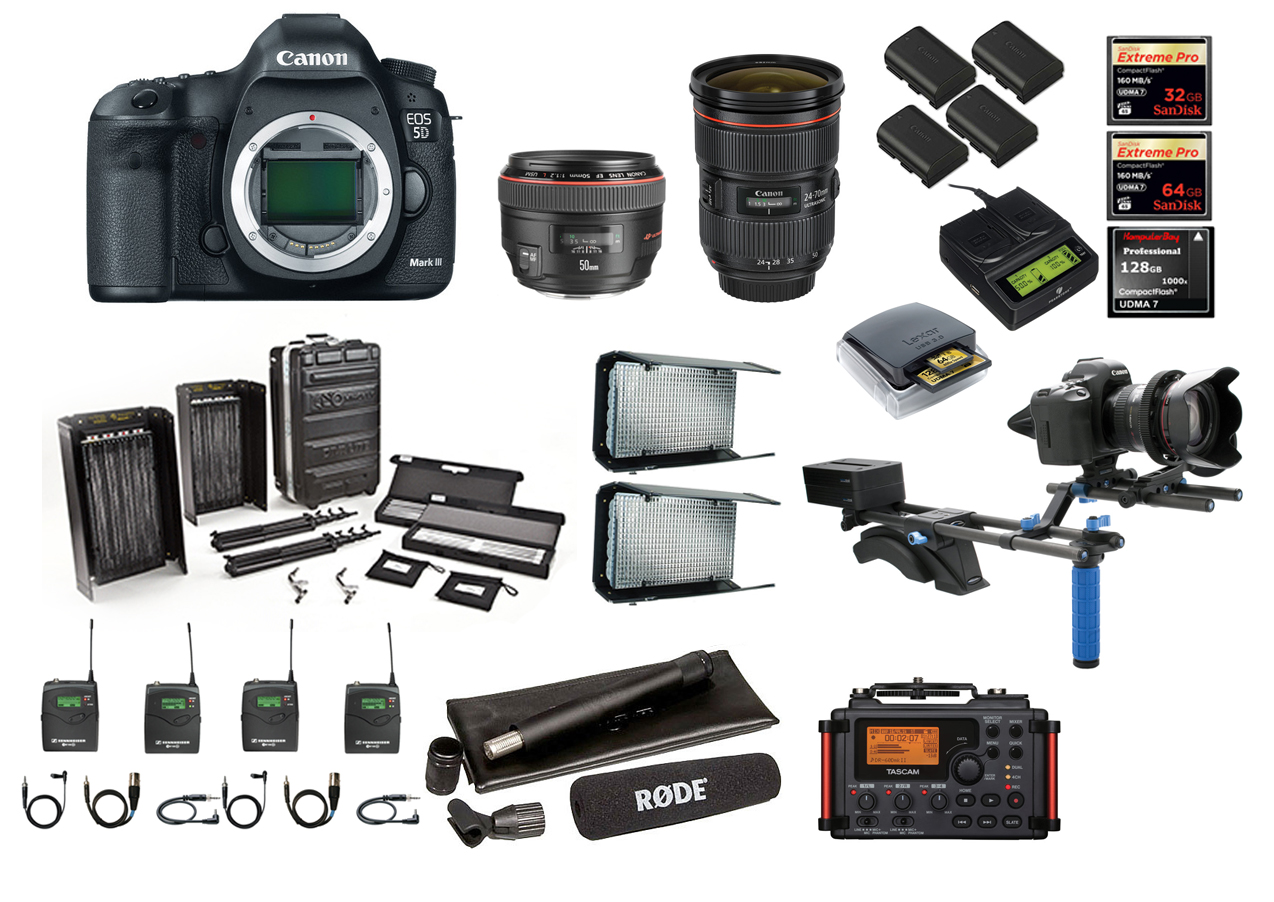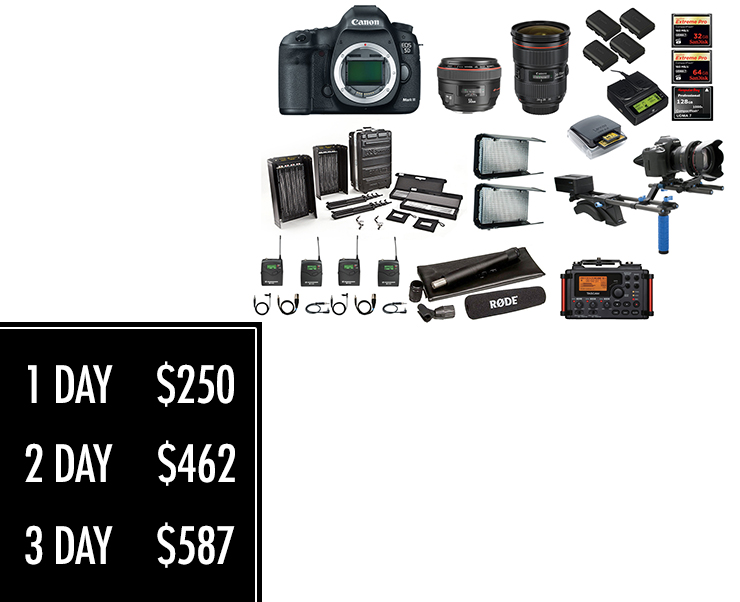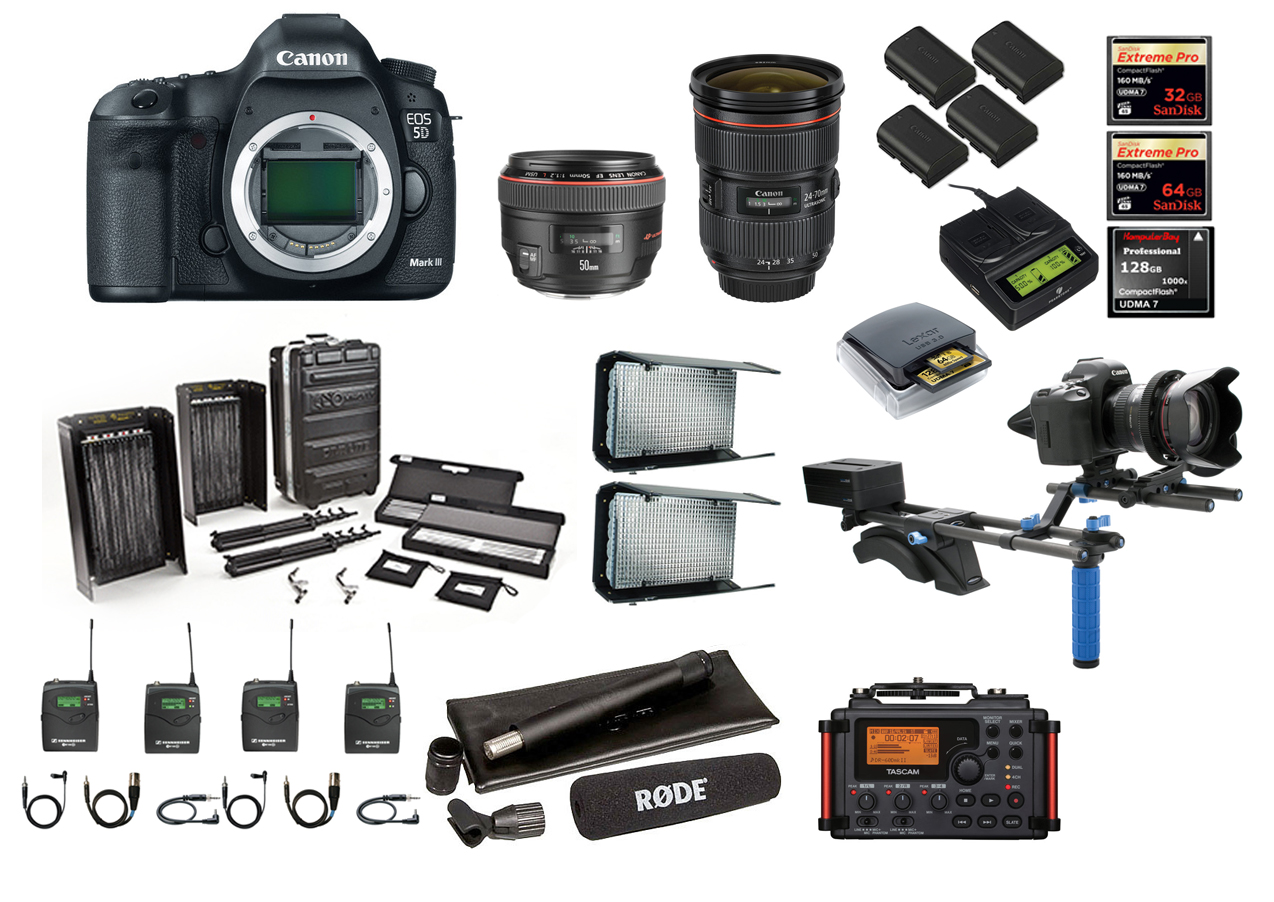 DSLR BASIC PRODUCTION PACK
A QUICK AND EASY OPTION- WE'VE COMBINED OUR MOST RENTED DSLR EQUIPMENT AND CUT THE COST OF PAIRING INDIVIDUALLY.
ALSO CHECK OUT OUR DSLR PRO PRODUCTION PACK IF YOU NEED MORE TOOLS!
INCLUDED IN RENTAL:
Canon 5D Mark III Kit
2 Lenses of your choice
1 Kino Flo Diva-Lite 401 Rental Kits (2 lights)
Tascam DR-600MKII 4 Channel Portable Recorder -OR- Tascam DR-100MKII Portable 2 Channel Linear PCM Recorder
2 Sennheiser EW 100 G3 Lav Sets (2 Receivers, Transmitters, and Mics)
Rhode NTG-3 Shotgun Microphone -OR- any other Mics we offer
RedRock Micro Shoulder Mount -OR- Rigwheels 5 Ton Bundle
___
*PRICE IS FOR ONE DAY RENTAL. FOR MULTIPLE DAY RENTALS PLEASE EMAIL US AT 85NORTHPRODUCTIONS@GMAIL.COM.