GoPro Hero3 RENTAL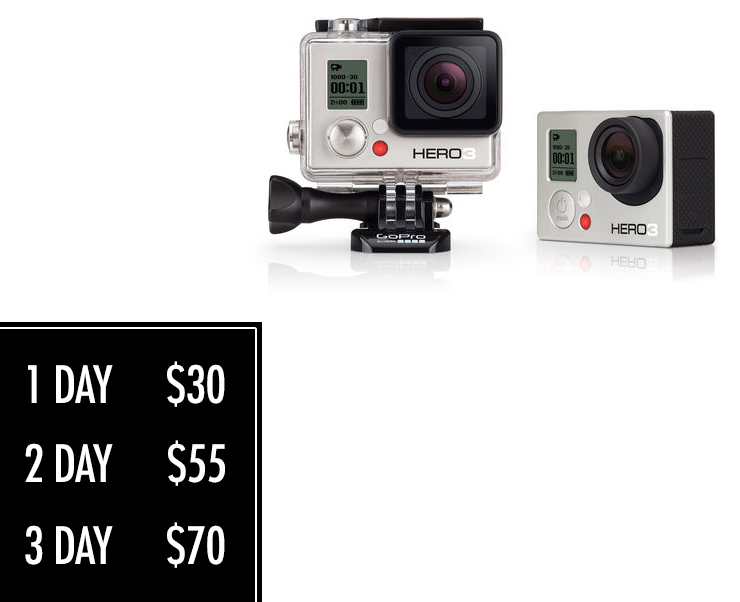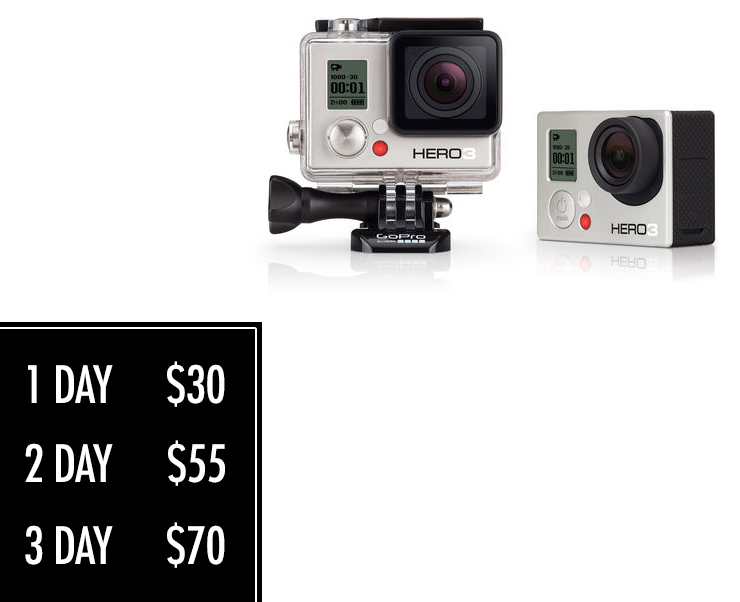 GoPro Hero3 RENTAL
Features 1080p30 video, 5MP photos up to 3 frames per second, built-in Wi-Fi and an ultra wide-angle lens. Waterproof to 131' (40m).
Smaller and lighter than the GoPro Hero 2 series
Impressive resolution and FPS (frames per second) performance: 4K Cinema @ 15 fps; 2.7K cinema @ 30 fps; 1440p @ 48 fps; 1080p @ 60 fps; 960p @ 100 fps; 720p @ 120 fps
12 MP pictures (can shot photos at 30 fps – that's more than the speed of a regular movie)
Wilt-in WiFi
WiFi Remote controlled (remote included)
Live preview of the shooting on any smartphone/tablet via WiFi – free app
Waterproof housing available for underwater shooting
Compatible with all GoPro mounts to attache the action camera to your body, gear, helmet or in cars and on bicycles
_____
*PRICE IS FOR ONE DAY RENTAL. FOR MULTIPLE DAY RENTALS PLEASE EMAIL US AT 85NORTHPRODUCTIONS@GMAIL.COM.