GRIP PACK RENTAL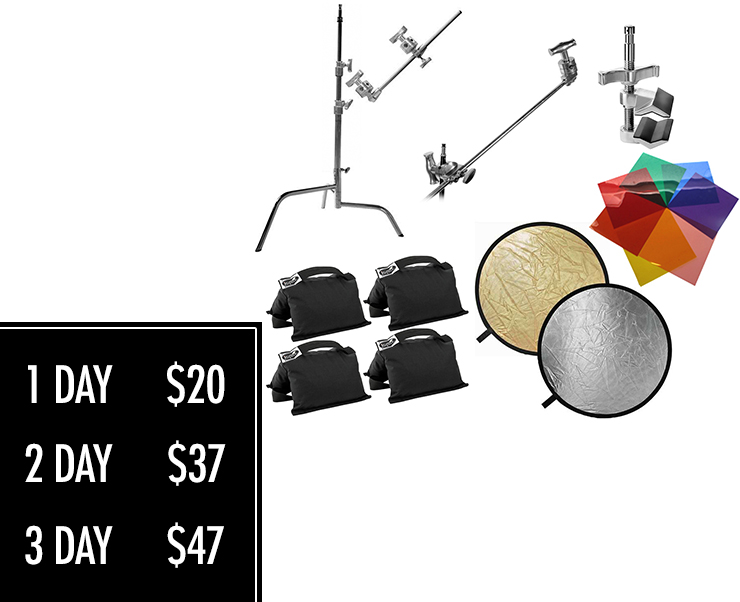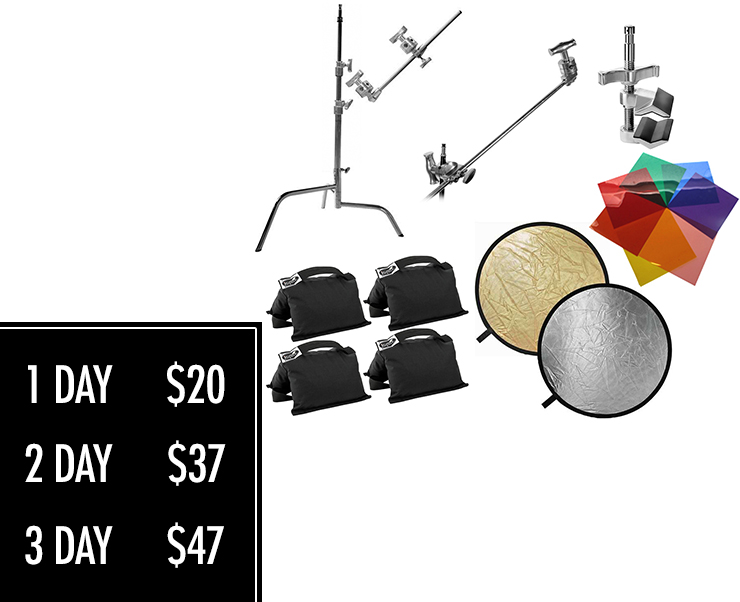 GRIP PACK RENTAL
ALL YOU NEED TO SHAPE, COLOR, AND SITUATE.
INCLUDED:
4x 15lb Impact Saddle Sandbags
2x C-Stands + Impact Grip Head
Impact 2.0" End Jaw Vise Grip
Impact Collapsible Circular Silver/Gold Reflector
Various Color Gels
___
*PRICE IS FOR ONE DAY RENTAL. FOR MULTIPLE DAY RENTALS PLEASE EMAIL US AT 85NORTHPRODUCTIONS@GMAIL.COM.