Rokinon 8mm f3.5 Aspherical Fisheye RENTAL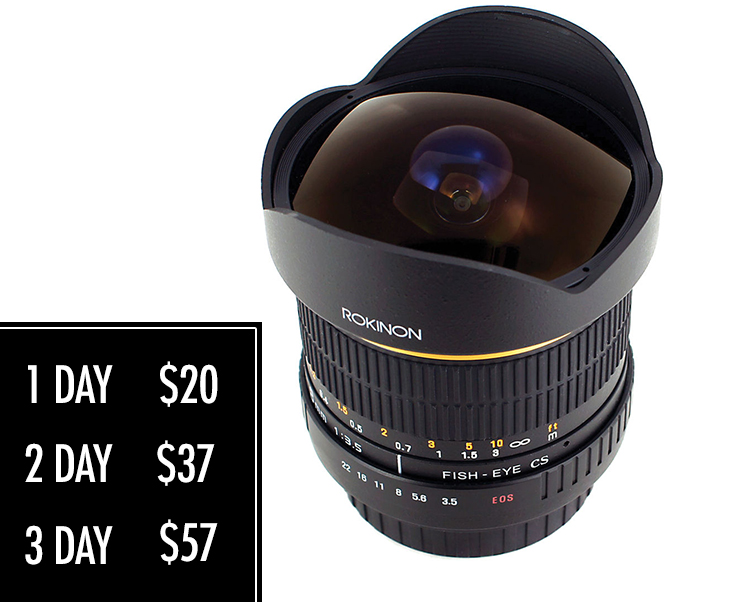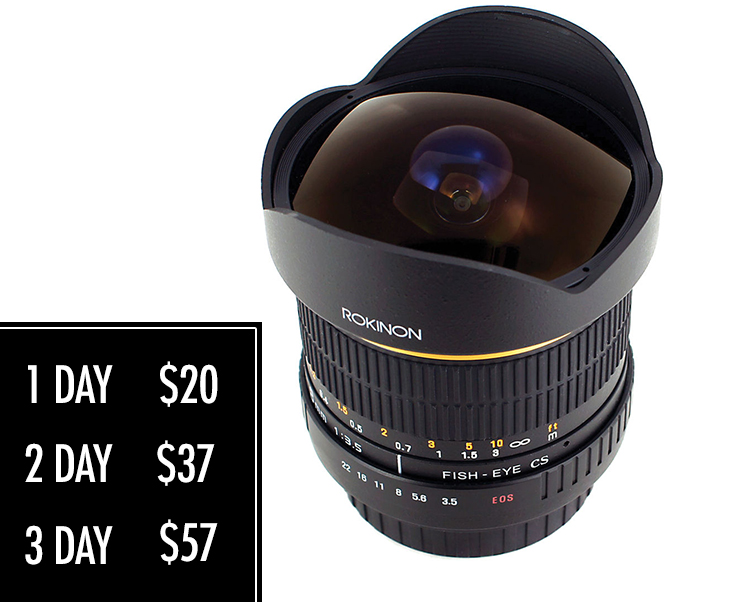 Rokinon 8mm f3.5 Aspherical Fisheye RENTAL
The 8mm Ultra Wide Angle f/3.5 Fisheye Lens for Canon EF from Rokinon gives you a 167° view with dramatic, exaggerated perspective when used with an APS-C camera, or a circular image floating in the frame when used with a full frame digital camera or 35mm film camera. With hybrid aspherical lenses and multi-layer coating, you will produce sharply defined images with a minimum of flare and ghosting. The 8mm manual focus lens focuses as close as 1' (30.48 cm) from the lens, and has a built-in petal lens hood.
Ultra Wide-Angle 8mm Fisheye Lens
For APS-C Size Image Formats
Rounded Image When Used With Full Frame
Hybrid Aspherical Lenses -- Sharp Images
Multi-Layer Coating to Reduce Flare
____
*PRICE IS FOR ONE DAY RENTAL. FOR MULTIPLE DAY RENTALS PLEASE EMAIL US AT 85NORTHPRODUCTIONS@GMAIL.COM.