Kino Flo Diva-Lite 401 Kit RENTAL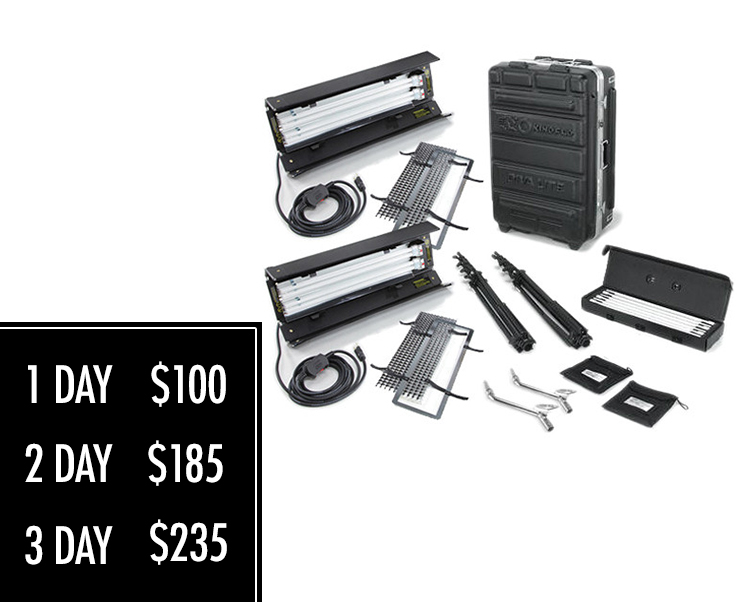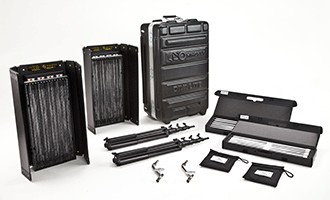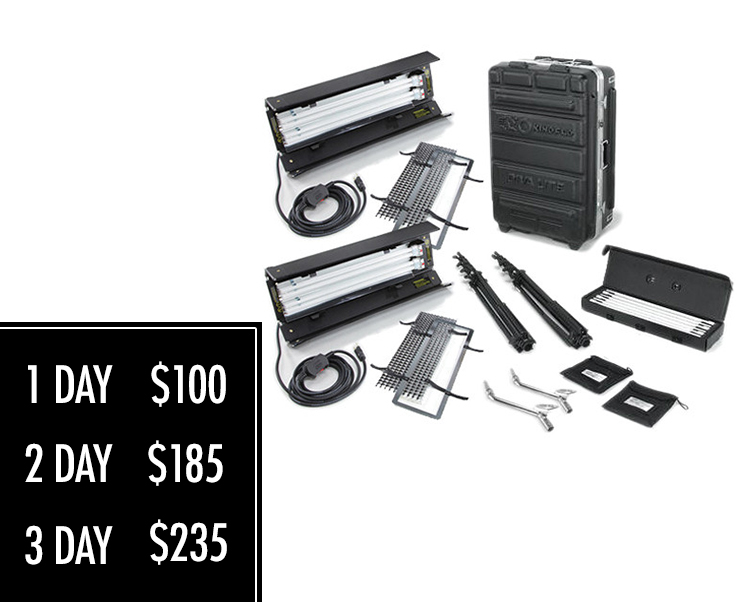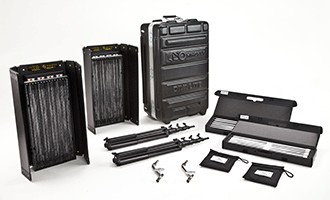 Kino Flo Diva-Lite 401 Kit RENTAL
PRICE IS FOR RENTAL OF 2 KITS, 4 LIGHTS TOTAL.
PLEASE INQUIRE ABOUT SINGLE LIGHT RENTALS, BUT YOU WILL MOST LIKELY NEED ALL FOUR.
The Kino Flo Diva-Lite 401 is especially designed to provide broad, smooth lighting with a built-in dimming ballast, barndoors and Center Mount.

For more light control options, the included Flozier allows you to soften or spread the light out in various ways. It slips over the front of the fixture, providing a large area of white diffusion. To pack everything back up and store it, the Clamshell Travel & Lamp Cases are included, and will store your fixture, lamps and a lightweight stand (lamps and stand not included).

Even in the hands of an inexperienced lighting professional, the subject will likely end up very well-lit with the Diva-Lite 401's board, soft lighting. When combined with all of the other accessories and equipment in this kit you'll have everything you need to set up quick and efficient on-location lighting whether at home or abroad.
EACH KIT CONTAINS
Each Diva Kit Contains:
2x Diva 401 Fixtures w/ Barndoors
2x Offset Mounts
2x Flozier Diffusers,
2x Gel Frames
2x Stands
2x Lamp Cases with both Tungsten & Daylight Bulbs
1x Flight Case
___
*PRICE IS FOR ONE DAY RENTAL. FOR MULTIPLE DAY RENTALS PLEASE EMAIL US AT 85NORTHPRODUCTIONS@GMAIL.COM.