Sennheiser EK 100 RENTAL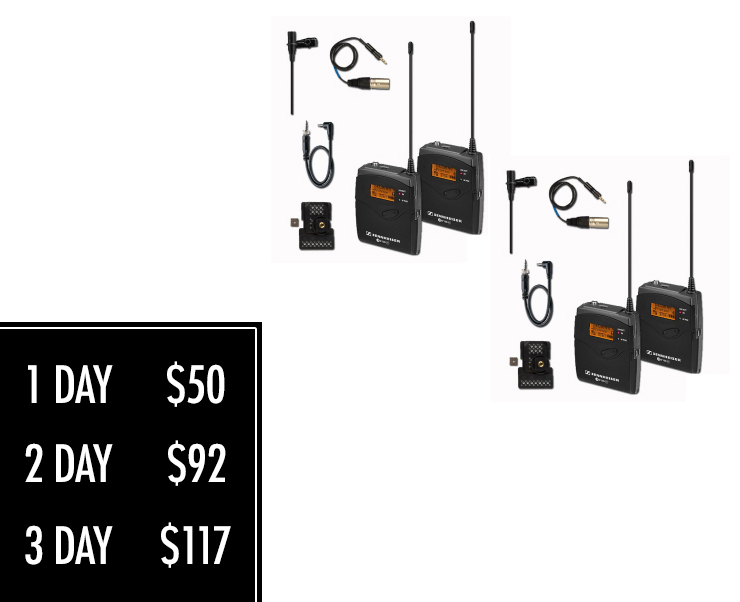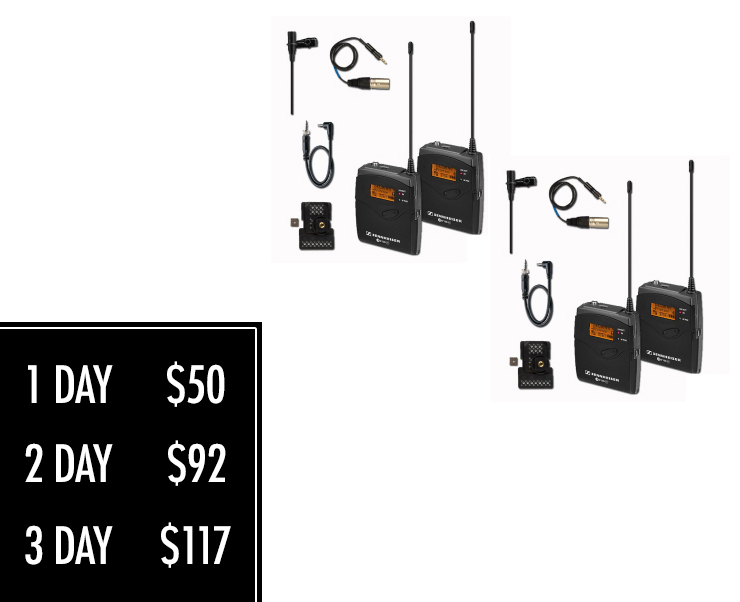 Sennheiser EK 100 RENTAL
RENTAL INCLUDED 2 SETS.
2x Receiver
2x Transmitter
2x Lav Mic
The bodypack transmitter features an identically designed enclosure as the receiver. It also features an LCD display and 12 preset memory locations that can be reassigned to any of the available 1,680 frequencies. The transmitter features an 1/8" locking-mini input for compatible lavalier microphones.
The EK 100 G3 plug-on transmitter allows any standard dynamic microphone with a 3-pin XLR connection, to be used wirelessly. The transmitter utilizes the same frequency band as the body-pack and is powered by 2x AA batteries.
___
*PRICE IS FOR ONE DAY RENTAL. FOR MULTIPLE DAY RENTALS PLEASE EMAIL US AT 85NORTHPRODUCTIONS@GMAIL.COM.